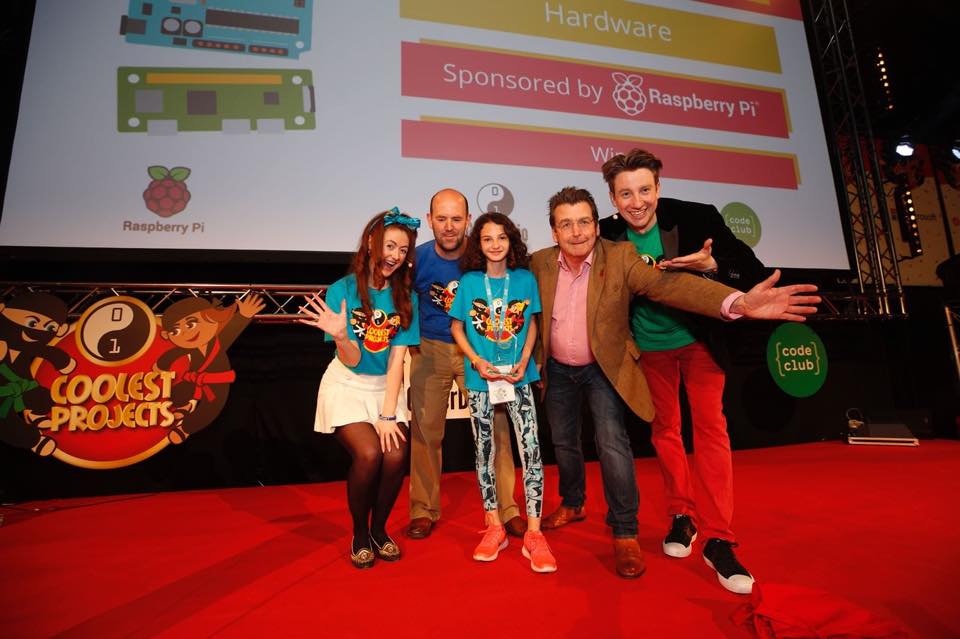 I can't explain the feeling exactly but every time we travel to Dublin I feel really excited … Especially when going to the Coolest Projects. I talked about the beginning of my journey in my blog post "how I chose my project" however a few words can simply summarize it; Excitement, happiness, worry …
When going to the Coolest Projects the first year, worry was at the top of this list. But after last year, all that I saw, speaking to other Ninjas, Mentors, the Jury, and Visitors at the Coolest Projects I didn't even think of being worried about this year. I think this is the biggest reason why I look forward to the Coolest Projects every year.
Coolest Projects was held on the 26th May 2018. Like all previous years, the day before the Coolest Projects I attended the International Meetup for Ninjas from outside Ireland. It gives all international Ninjas a chance to meet and what do ninjas do when they come together? They eat pizza 🙂Yum Yum !!!
The other event on my itinerary of the 25th May 2018 that excited me as much as the International Meetup was my visit to Google's Dublin office. As I mentioned in my first post, I would like iC4U to find its direction like a self-driving vehicle so that it can take the visually impaired person from point A to B. I had worked on this, researched how to do it but unfortunately not been able to find an answer. So emailed Google (as Deniz, one of my dear mentor's told me if you want information email them if they don't answer email them again till you get an answer). They very kindly replied and invited me to their Google Dublin office to meet the team that works on this subject. I will tell you all about my Google visit in a separate blog post. Although I must say that I have always dreamed of working for NASA when I am older. When visiting Google something they told me about has now made me change my answer to either Google or NASA.
Immediately after my trip to Google, we went back to the hotel to prepare iC4U for the next day. Within 2 hours, iC4U was ready and all tests were successfully completed. Now we were both ready for the Coolest Projects 2018.
The first thing I did when I woke up in the morning was to look out of the window. As it was the beginning of summer, Dublin is very rainy, and it would be a big problem taking my dear iC4U to the competition in the rain as it is made of Styrofoam. I hear you say why don't you go by taxi, however when participating in all events, especially the ones outside of Turkey, any money you are able to save after buying all necessary parts for your project can be spent on more new parts, books, online courses, and games. Isn't that what being a maker is all about? A taxi from our hotel to the venue would have cost approximately 24 Euros (one way). Instead, we bought this raincoat for iC4U (see photo) for 1 Euro and went by train for 8 Euros (return). By doing so I saved some money towards a "Google Home" that I had seen at Google and really liked.
Plenty of people asked me questions about my robot dog wearing a raincoat on the train, so for me, it was like a mini rehearsal. When we arrived at the RDS, I was very excited. As I had registered the day before we quickly passed through the checkpoint and were shown to our stand by a super friendly smiley volunteer.
This year at Coolest Projects; more than 1000 Ninja from 15 different countries showcased their projects in 6 different categories. The hall was divided according to the categories, and all ninjas were given a 1m2-sized stand with a panel behind to hang their posters. I immediately organized my team, you know who they are now 😊 I set up my computer, my Mum put my post up, and my Dad connected the lipo battery to iC4U. When my stand was ready I then tested all the features of iC4U and I then had a look around the entire hall. It is not possible to tell you about all that I saw, but I would like to share one of the videos that will help you get a feeling of the atmosphere.
Shortly after, the stands were opened to visitors and they announced that the jury would start their assessment for the Best International Prize. I ran to my stand immediately, because my favorite part of the Coolest Projects had begun.
I worked on iC4U for 6 months including all my weekends. I first try to get iC4U and all my other projects as close to my dream as possible. Then when I get stuck; my mentors help me find sources of information, they help with my research, and sometimes we just sit down and talk about it. One of the most important steps in building my robots is days when I get together with other makers, robotic enthusiasts, ninjas, and mentors, on these days I get advice and information, suggestions on how to develop and improve my projects.
I believe that this exactly what Coderdojo Coolest Projects is for. I can't say that I don't like the competition. 1000 ninjas aged between 7-17 from around the world who are interested in the same things, mentors from all over, people who have actually developed the technology used and more than 5000 visitors come together at this event. I really enjoyed and had a lot of fun telling people about my project and listening to their ideas and feedback. I always find that one of the best parts is having a look at all the other Ninjas projects and exchanging ideas.
Before the Best International Prize Jury visited my stand, lots of ninjas, families and visitors asked me to tell them about iC4U and they all asked lots of questions. When the first jurors Philip Colligan, the CEO of the Raspberry Pi Foundation, and Bill Liao, the co-founder of Coderdojo Foundation came to my stand the first thing they did was pat iC4U's head and say "what a great robot", "did you have fun when you were making it", "what can it do", "how did you make it", "did you have fun" and "what did you learn". This made all my anxiety disappear. I love this photo, I think it perfectly explains the jury process.
After the jury left my stand, iC4U and I went for a little walk, as the noise in the hall was very loud it was very difficult to use the voice control but the manual control buttons on the special handle came to my rescue. I was really happy that so many people came to visit my stand, but on the other hand, I really wanted to get the chance to go and have a look at the other ninjas' projects.
Note: I am currently working on the iC4U2 – RPi Edition, the school has started, and I have also enrolled in 3 online coding courses. In the meantime, I am a little slow on posting on my blog, I write when I find the time however from now on instead of writing very long posts I have decided to divide them into parts. Coderdojo Coolest Projects 2018 part 2 shall be posted very soon.