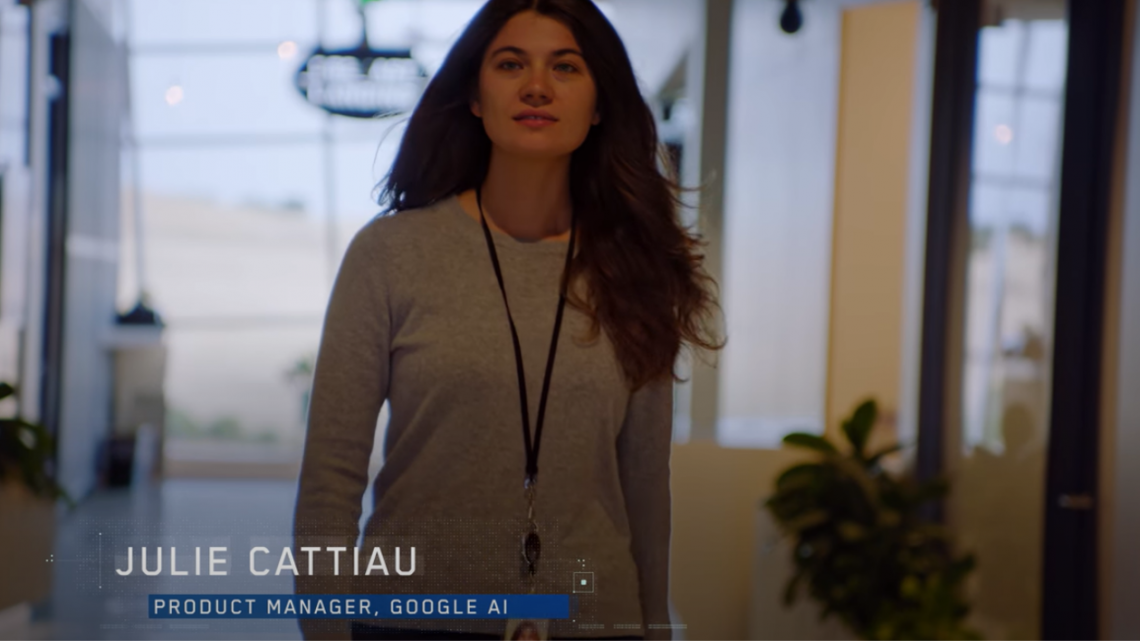 Last year I was extremely happy to be accepted as a mentee at New York Science Academy's 1000girls1000futures program. I got to meet some amazing mentors and other mentees from all over the world.
I must admit that one of the highlights of the program was getting to "meet" Julie Cattiau. One of the activities that we had to do for the leadership module was to write a profile of a woman role model in STEM who inspires me. I had watched the documentary the Age of AI, where I first saw Julie and her project. I also strongly believe in using AI for good and was truly inspired by Julie and her work.
I sent her an email asking if she would mind answering some questions, she replied immediately, and not only did she accept to answer my questions she also asked if I would like to meet on zoom so that we could "meet". I was so excited to meet her, hear about her work, and incredibly grateful for all the advice she gave me. I would like to share Julie's profile and recommend that you watch the Age of AI, Julie is a super awesome person.
Julie Cattiau is a Product Manager in AI at Google. She has a master's degree in computer science from Télécom Paris Tech and also did one year in business studies. When Julie was in high school, she did really well in maths and physics so her teacher recommended that she did "prépas" which prepares you for studying engineering. She also enjoyed other subjects like history, English, and French.
Ten years ago, Julie joined Google. She first worked in Google Translate and Youtube but is now a Product Manager in AI. Her job is to come up with projects, finds something that will work, and define projects for engineers. She works closely with engineers to help them define, visualize, and prioritize what they do. She helps to make engineer's jobs easier by defining and prioritizing so they can focus on coding and the technical issues rather than social use and user experience.
After working in Google Translate for 4 years, Julie decided that she wanted to work on using Artificial Intelligence for social good. Julie and her director started a mini startup, received funding, and invented new programs for different projects with a few engineers.
One of these projects, Euphonia is a research initiative to make speech recognition possible for people with impaired speech. Julie spends a lot of time studying people with speech impairment and talking to engineers to see what can be done. This project is mainly for people with ALS, Down Syndrome, and Parkinson's Disease. They can now download an application where they can record phrases and then be able to communicate with others.
Another one of Julie's projects is Bioacoustics, which helps define marine animal's acoustics through machine learning. This project is to help biologists to define animal sounds. Julie loves her job as she is able to have a positive impact on people. For her, it's important to work on a project that's not about business but doing something to help make the world a better place.